Rebuilt from the ground up, Goal Line Blitz 2 is a web-based American Football MMORPG. We've written a custom football simulation engine to provide you with the ultimate football experience on the web.
Do you love fantasy football? Ever wished you could play with the pros? Join other football fans from around the world in building the player and team of your dreams, right here.
- Free to play
- Instant messaging allows you to easily coordinate teams
- See every move your player makes on the field in our exciting replay engine
- Responsive mobile design allows you to continue the action on your mobile devices.
Please choose a user name, password, and enter a valid email address.
We will never give or sell your information to anyone.
Player Management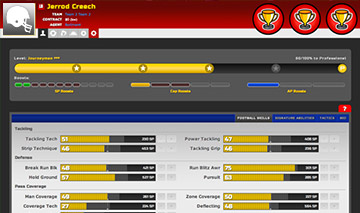 From the player screen you have access to all the information about your player.
Game Simulation Engine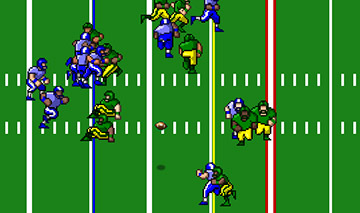 Watch replays of games in real time to see your strategies in action.