I mean they are average, for some men. He's got a really strong handshake though. He's not been able to pay as much attention to the game since sometime late last year early this year - something about a 'Yuge' opportunity that was going to take up all of his time aside from when he was going to golf every weekend.

But no, there is nothing wrong with Bort's tiny hands, what are you insinuating when you say there is?!?
aka - Atatakakunai

Failing Howard Stern has been spreading lies. I call them lies. I invented the word lie.

Some people are saying, I have heard people say. Thaaaaaat ... and these are a lot of people. That there is collusion. No collusion. There is no collusion with Borts small hands and his other small area. People are saying, and I tend to agree that ... there is no collusion with the hand and ween, but we will see. The ratings will be tremendous.
Originally posted by Mods
Sorry, your posting privileges have been revoked.
Fine. Be consistent with violations.
loldrake
Ursorite
I have the best WR ever

Bucc'd Up
Ya but the hamster has a giant shlong. You know, as far as hamster shlongs go.
If you're reading this then it's already read...
Edited by
DeeVee8
on Oct 27, 2017 18:26:21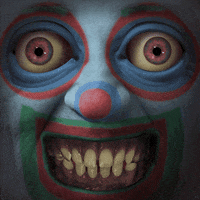 Admin
Bort's hands are bigger than Howard Stern's hands.
Stabbity-Stab-Stab
O_o
Post Reply
You are not logged in. Please
login
if you want to post a reply.