Forum > General Discussion > Music > Generally Speaking.. Can we get a thread going that we'd like Title Songs for others to hear (or discover)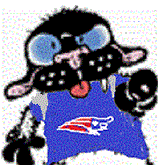 Like Tear you apart by, She Wants Revenge.
Trump didn't just lose. He lost big.

Coyote
Antlers in the Tree Tops by Hoogoosed DaMoose

Coyote
Trails in the Sand by Won Hong Lo
Post Reply
You are not logged in. Please
login
if you want to post a reply.